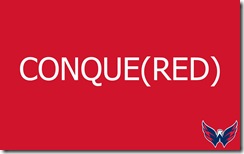 Japers says all there needs to be said: CONQUE(RED)!
With a 3-1 win over the Panthers, coupled with a Hurricanes' 4-3 loss to the same Panthers the night before, the Washington Capitals are the Southeast Division champions.
These words are music to my ears: Capitals Playoff Tickets On Sale Now!!!
The win was their 7th straight, and they went 14-4 since the trade deadline @ the end of February. They finished the season 43-31-8 after starting the season 6-14-1. That's a 20 game swing (from 8 games under .500 to 12 games over) in 61 games. That's frakking amazing. Had the Caps played at that clip all season, they would have ended up with around 109 points, which would have been good enough for first in the east, though still short of Detriot's 113 points (and they still have a game to play). Ovechkin isn't the only Cap who should be a shoo-in for a trophy. Coach Bruce Boudreau should be a lock for the Adams.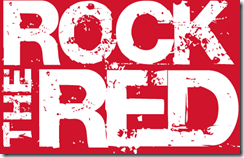 I just spoke to my parents, who were at the game and have almost no voice left after no doubt screaming their frakking heads off or chanting M-V-P in the stands. I also spoke to my brother, who lives in 'Canes country these days but was on his way back home from England. Until he talked to my father earlier today, he didn't even know the 'Canes had lost last night. He sounded slightly stunned, but that might be a by-product of being on a plane all day.
What an amazing year. Can't wait to see what they do in the playoffs.
Go Caps Go. Rock the Red.